Soldier "Sniper" vinyl decal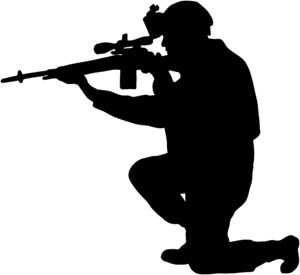 Soldier "Sniper" vinyl decal
·
Soldier "Sniper" vinyl decal
·
Size is approximate.
·
Buy any 2 of the same decal and we'll send a 3rd decal with your order free of charge (same color & size).
·

Our decals are a great way to personalize your vehicle, cell phone, electronic readers, music players, tumblers, notebooks, etc! The possibilities are endless!
·

Our Decals are made of premium quality vinyl and all made to order! A variety of fonts, colors and sizes and formats are available. If you'd like another size, that is not listed, please let me know.
·

There are other sizes available for this decal. Please message us and we will create a reserved listing for you. Pricing depends on size requested.
·

Have a special request or your own design idea? No problem! Email or call.
·

Please note that this vinyl is not suitable for walls. It is very possible that upon removal it can damage the wall surface.
Reviews