Rivet American Flag Handgun Armorers Pistol Cleaning Mat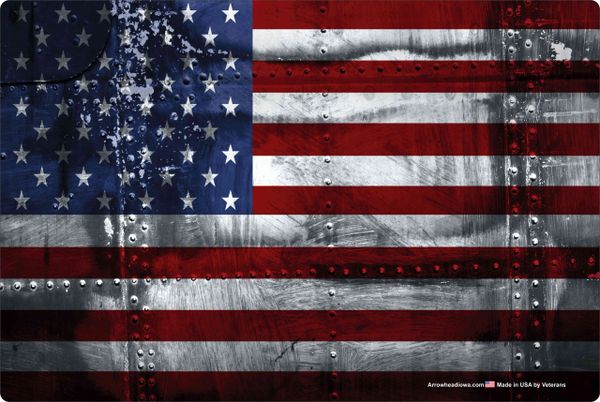 Rivet American Flag Handgun Armorers Pistol Cleaning Mat
Handgun Armorers Pistol Cleaning Mat
Prevents chemicals and oils from damaging work surface
12 X 18 Inch for hand guns 1/8" Thick

Non Slip Neoprene rubber backing
Polyester Top surface won't harm gun's finish
Easy to Clean throw it in the wash

high quality neoprene rubber backed and cloth top gun cleaning mat to protect your gun bench, desk, kitchen table, or whatever surface you usually clean or maintain your gun on.

soft polyester top will ensure your gun doesn't get scratched while the neoprene rubber backing on the mat will keep everything in place and prevent your work surface from sliding around.

This mat will also keep harmful chemicals, oil and dirt from penetrating down to your desk, bench or the area where you normally clean and work on your firearms. After the mat begins to accumulate too much dirt, chemicals, or oil just throw it in the wash on a gentle cycle, allow to air dry and it will be virtually like new.

Questions?
If you have a problem with your order, contact us immediately and we will take care of it. Satisfaction guaranteed!
Reviews