"DAD A son's first hero, A daughter's first love" Vinyl Wall Decal, vinyl lettering, wall decal, sticker, Art Design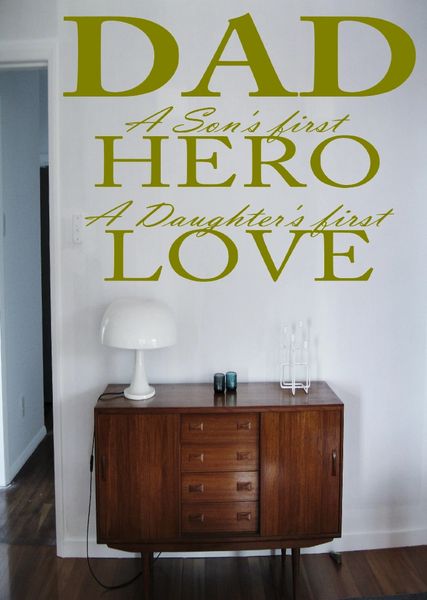 "DAD A son's first hero, A daughter's first love" Vinyl Wall Decal, vinyl lettering, wall decal, sticker, Art Design
Beautiful Indoor Decal made of Removable Indoor Vinyl

*****Our current processing time is approximately 2-3 days. Please contact us for rush processing options. Please keep our processing time in mind when placing your order!******

This decal will have a matte finish and can be removed but not reused. It is safe for use on walls.

This decal says "DAD A son's first hero, A daughter's first love"

It will come in 3 pieces with instructions on how to install.

Other options for different sizing or colors are available. Please send us a message or custom order request and we will be more than happy to make a custom listing for you!

Reviews