2A When Guns Are Outlawed I Will Be An Outlaw Sticker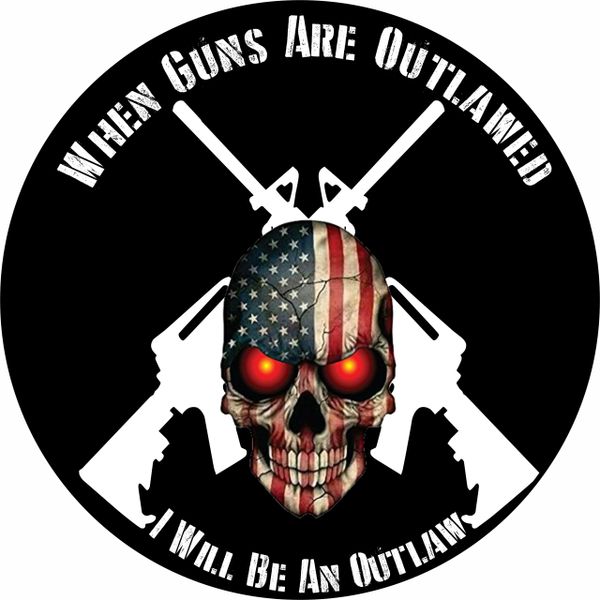 2A When Guns Are Outlawed I Will Be An Outlaw Sticker
Vinyl Sticker

2A When Guns Are Outlawed I Will Be An Outlaw
BUMPER STICKER Vinyl Decal
5" x 5"
Just peel and stick. This is a printed sticker with an over laminate
IMPORTANT NOTE: All of our decals are the black area shown in picture only...the background area is for contrast purposes only....there is no background included with your decal....the surface you place it on becomes the background
*Size: is approx. If you need the decal a curtain size please email me before purchasing this item. I will do my best to fulfill your request.
Reviews